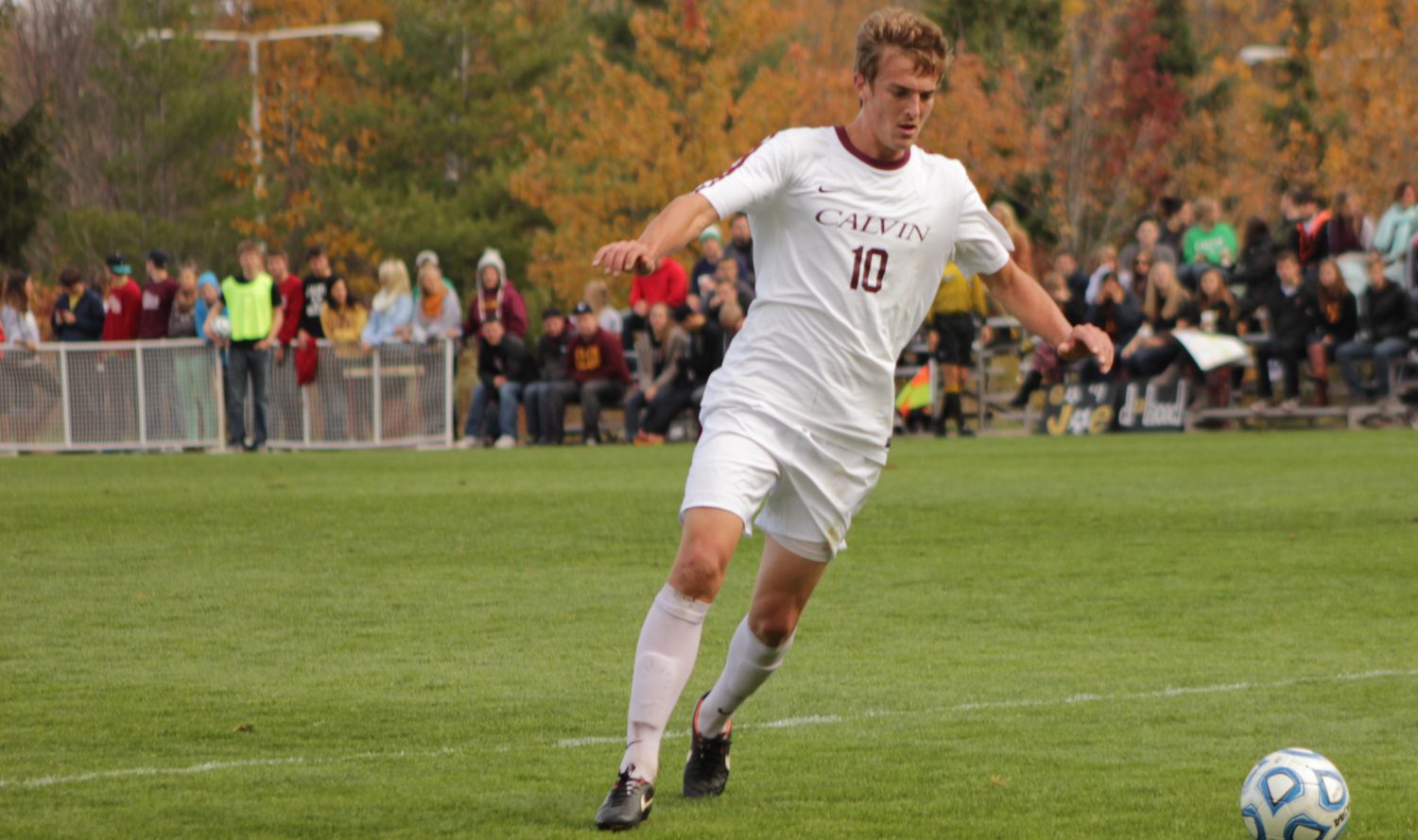 Reid Petro
The men's soccer team traveled to Dominican University for the first round of the NCAA D-III tournament. Calvin's opponent was DePauw University on last Friday. DePauw scored a first minute goal and Calvin was unable to find the back of the net for the remainder of the game, surrendering to a 3-0 win by the Tigers.
Senior keeper Jared Rushlau managed to punch the first shot away from the goal but it went right to a Tiger attacker. The attacker headed the ball into the net past a defender and a still recovering Rushlau for a goal after 31 seconds.
DePauw scored again in the 21st minute. Calvin continued to pressure DePauw's keeper with two straight shots off the crossbar within seconds of each other, but to no avail.
In the 66th minute, the Tigers scored yet again. Four minutes later, Rushlau went down with a leg injury after colliding with a DePauw player. The DePauw player was given a red card and Calvin was a man up for the rest of the game.
The Knights fell 3-0 to DePauw to end their season. The senior class this year was arguably the most successful class in Calvin soccer history. This class consisted of Nick Holtrop, Joe Broekhuizen, Dan Nederhoed, Jared Rushlau, Trevor Bushhouse and Chris Nance. They made it to the NCAA Tournament all four years, going to the national finals twice and the quarterfinals once.
"These past four years have really been something special. The success we've had and the tournament runs we've made are things that will stay with me forever. The seniors that I've gotten to know and play with for four years are some of the hardest working, most talented guys I have ever played with or against. We all wish we could continue playing soccer for at least four more years. We've bonded and become best friends and made some incredible memories. I'd like to thanks all the parents, fans and coaches we've had for supporting us through some of the greatest seasons we've ever had," stated Broekhuizen.
Calvin ended its season 16-4-1.