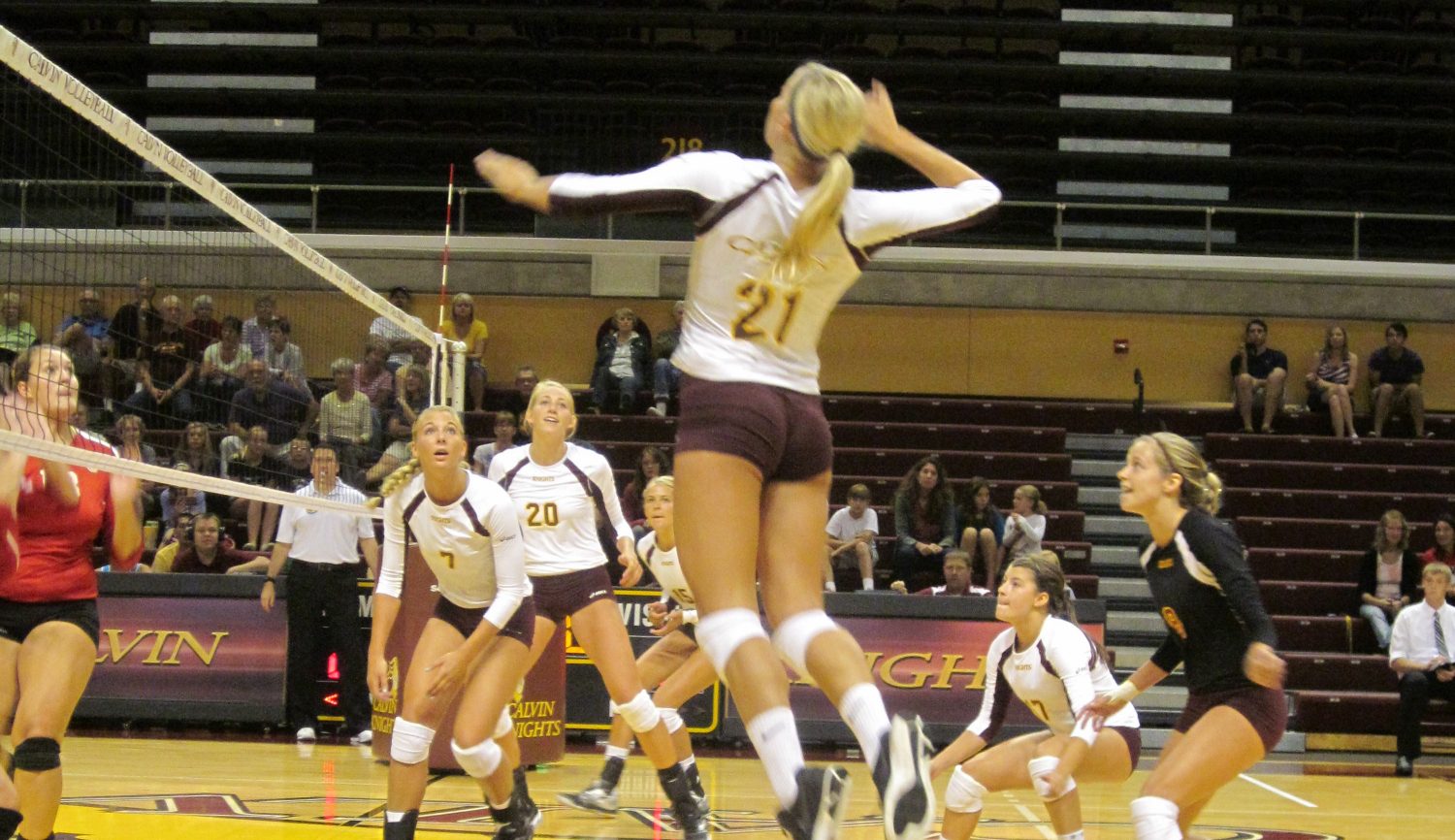 After taking Hope in four sets, the Knights traveled to Trine on Saturday, where the Thunder tied for second in the MIAA with Hope. Trine put up a fight, but Calvin was able to take them in three sets.
The first set was a constant back and forth game. It was tied at 22 until Calvin took the last three points to end the game. The final score of the first set was 25-22.
The second set was much of the same with the lead switching many times. Trine tied it at 20 but Calvin was able to hit 25 first with the final score being 25-22.
The third set was pretty one-sided after it got to 7-7. Calvin then had five points in a row. Calvin was able to dominate the game, winning the set 25-14.
Both teams had poor hitting performances. The Knights hit .183 while the Thunder hit .061. Calvin had 14 blocks with solo blocks coming from seniors Julia Hilbrands and Lizzie Kamp.
Kamp led the Knights with 10 kills. Hilbrands and freshman Maggie Kamp had six kills apiece. The Knights had a total of 34 kills. Junior Megan Rietema had 25 assists for the Knights.
Seniors Jen Pluymert, Kim Start and Hilbrands also each had an ace. Senior Kelly Gordon-Hiskes had eight digs, Rietema had seven and Lizzie Kamp and Kristen Zietse each had five.
The Knights play again on Wednesday at Saint Mary's.